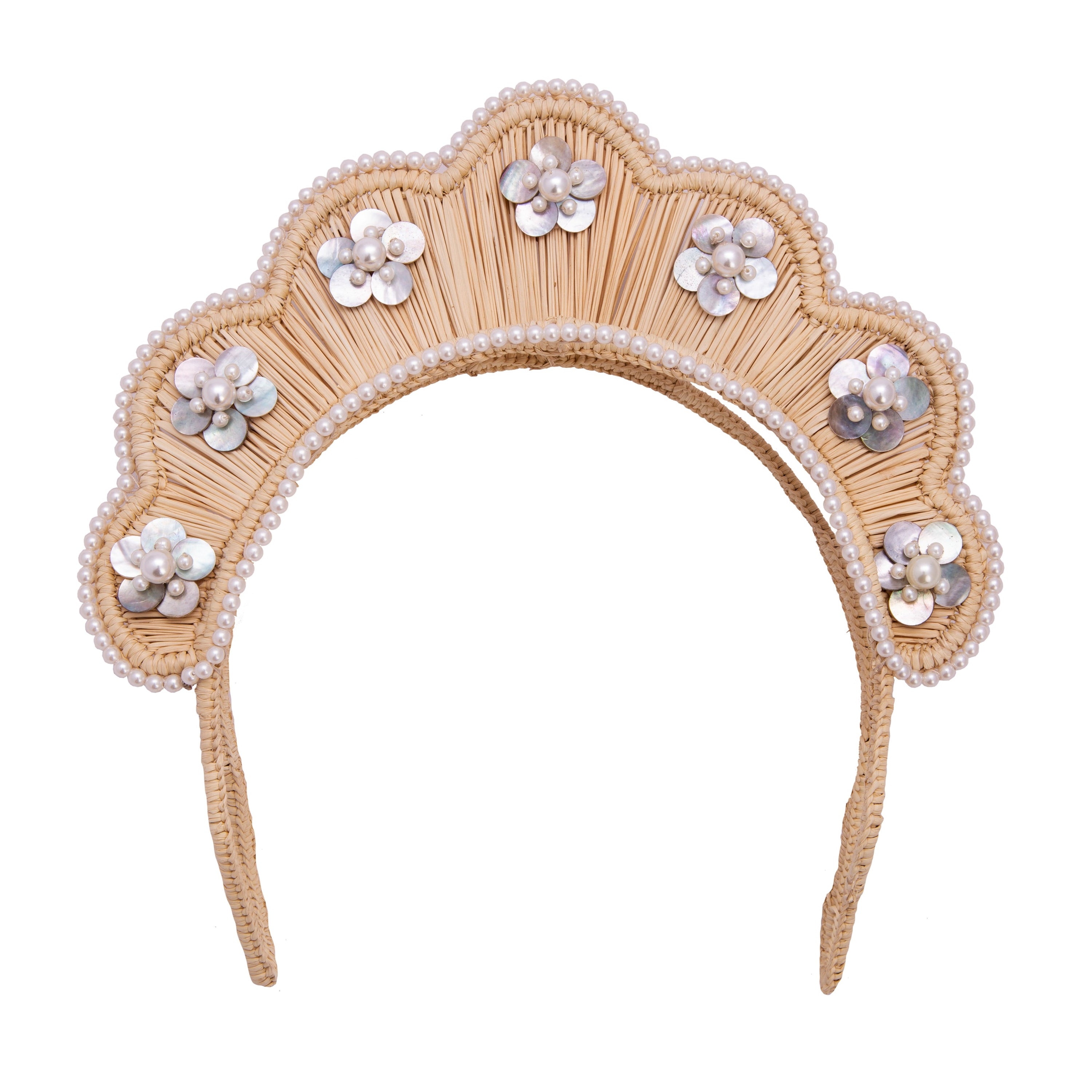 PIECE
Cloud Shaped Iraca Flower Mother of Pearl Headpiece
This distinctive headpiece is woven with sustainably sourced Iraca palm leaf and features a small, rounded frame. The delicate flower embellishments are made from mother-of-pearl and it is finished with embroidered pearls around the frame.
Part of our bridal collection, this is a one-of-a-kind piece made for the most special of days.
Entirely handmade, this headpiece is the result of skillful work by a variety of artisans from across Colombia and the designer herself.
CATEGORY
Bridal // Headpieces // One Of A Kind
MATERIALS
Woven Iraca palm leaf, embellished with mother-of-pearl and pearls.