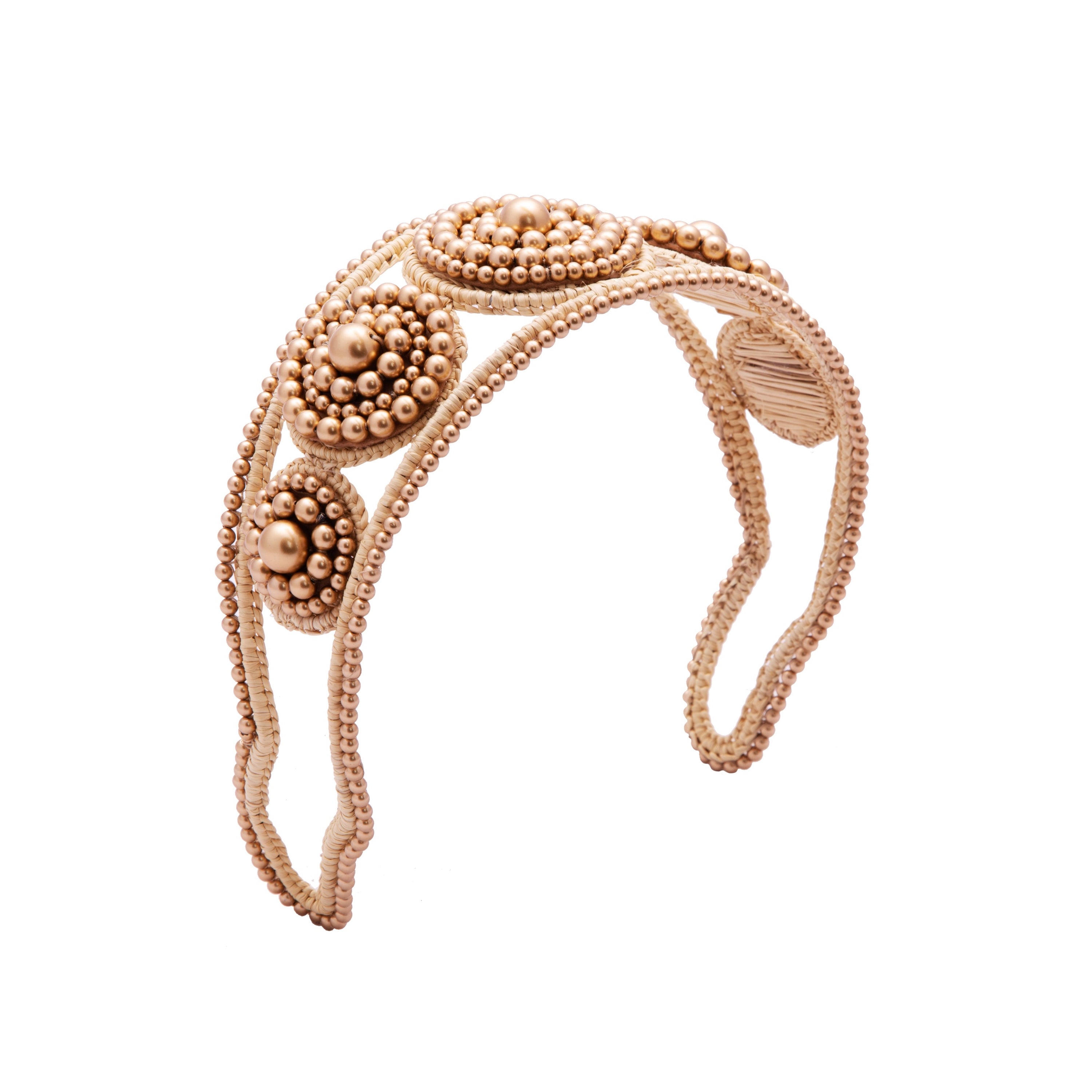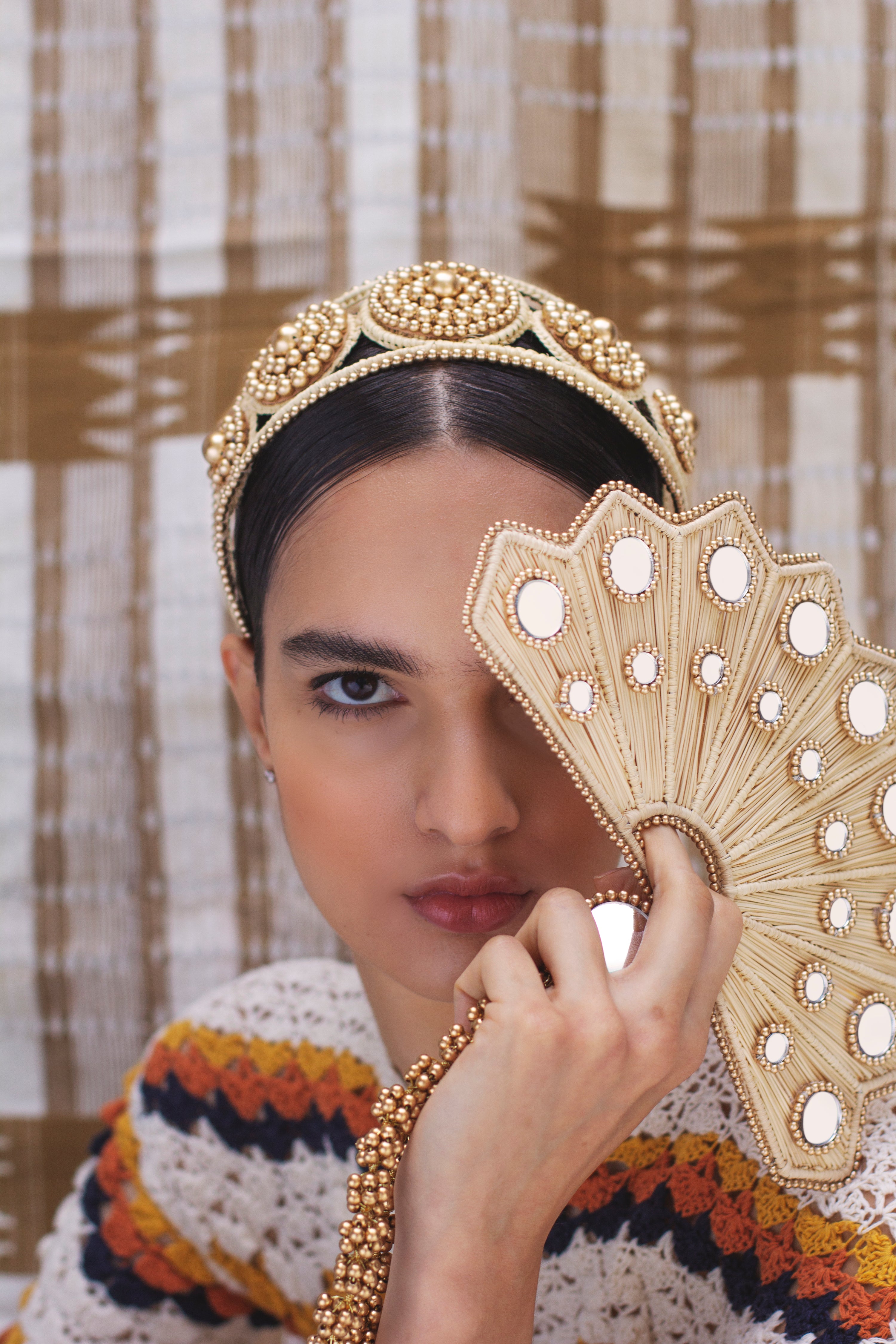 PIECE
Gold Beaded Headband
This one-of-a-kind headband features a woven Iraca palm leaf base and is embroidered with mirrors and golden beads. Versatile and easy to wear, it will be the perfect finishing touch for all your summer looks.
All Magnetic Midnight headbands are entirely handmade in Colombia by expert artisans using sustainably sourced materials.
CATEGORY
Headbands // One Of A Kind // Gold
MATERIALS
Woven Iraca palm leaf, embellished with gold beads.