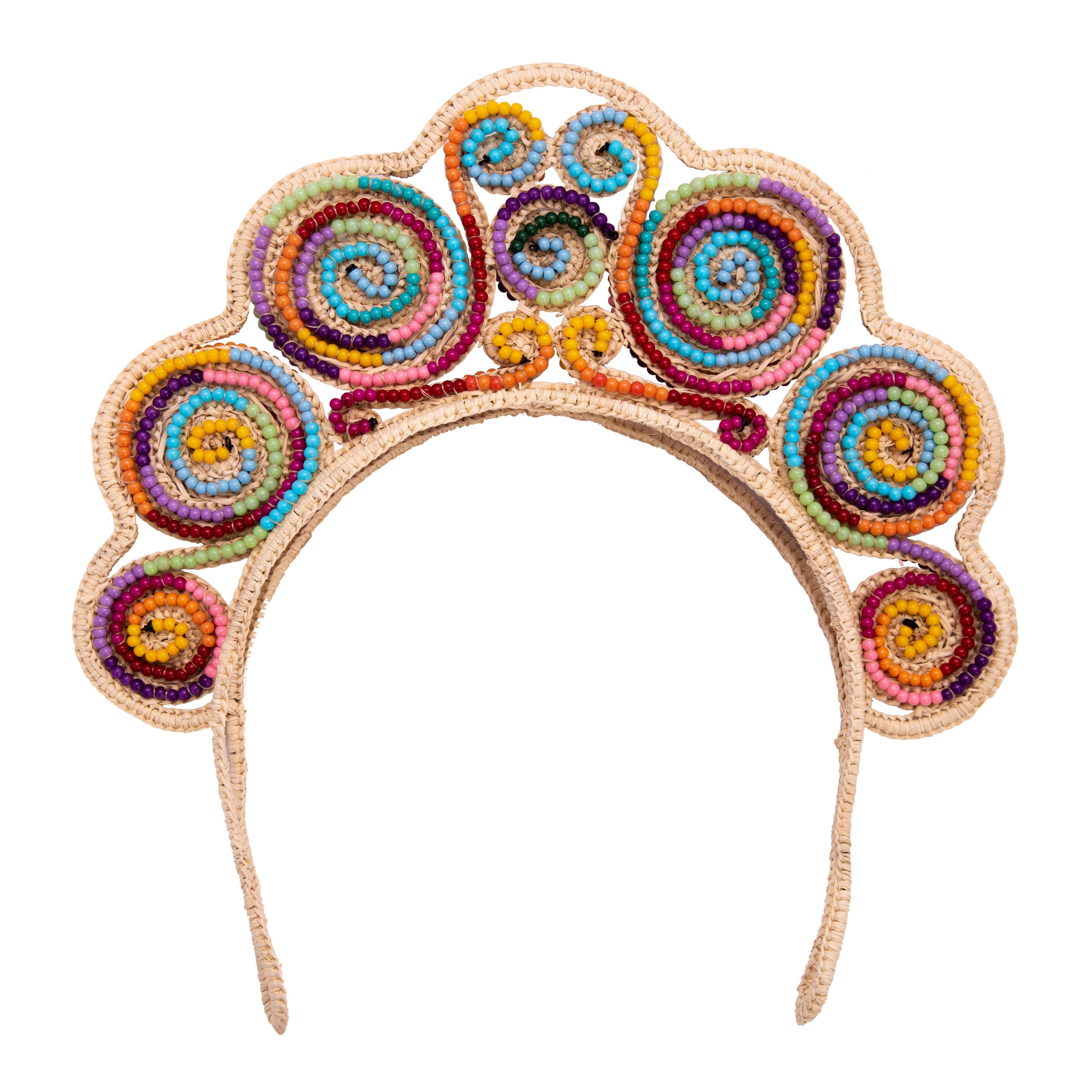 PIECE
Caracoles Multicolor Beaded Headpiece
This distinctive headpiece is woven with sustainably sourced Iraca palm leaf and features a round frame and spiral design. Hand embroidered in multicolor beads, this one-of-a-kind headpiece is the definition of a statement accessory.
Entirely handmade, this headpiece is the result of skillful work by a variety of artisans from across Colombia.
Please note that colors may vary slightly for each piece. 
CATEGORY
Headpieces // One Of A Kind
MATERIALS
Woven Iraca palm leaf, embellished with multicolor beads.