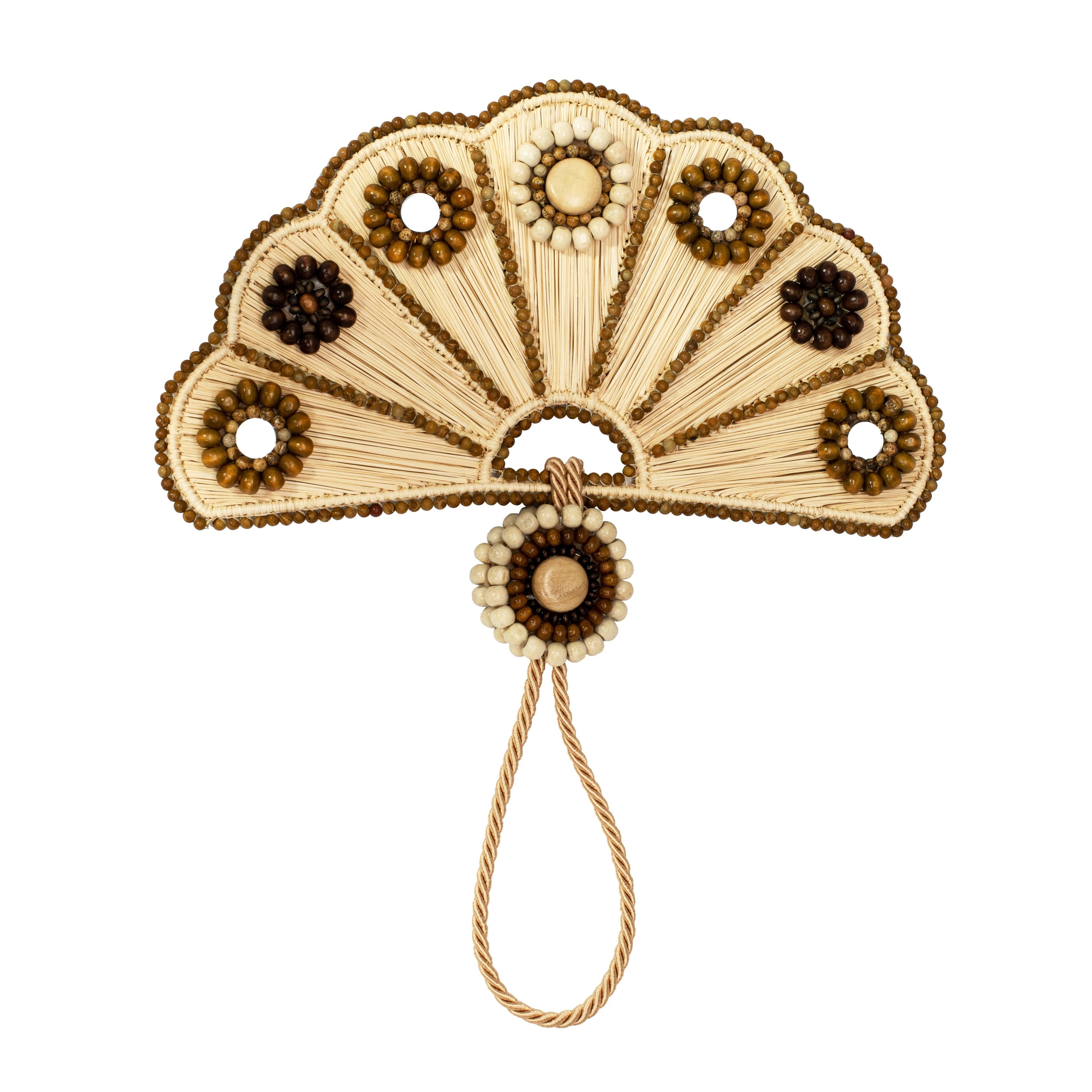 PIECE
Cloud Shaped Iraca Mirror and Wooden Beads Fan
This handwoven Iraca palm leaf fan is the ideal accessory for any summer event. It features a rounded frame adorned with mirrors and wooden and jasper beads. It is finished with a silk wristlet, so you can conveniently carry it everywhere.
All Magnetic Midnight fans are one-of-a-kind and entirely handmade in Colombia by expert artisans using sustainably sourced materials.
MATERIALS
Woven Iraca palm leaf with mirrors, wooden beads and jasper beads.